If you've had your eye on a new Cadillac, you're probably wondering what you're going to do with your current vehicle. Our team at Cavender Cadillac of Lubbock has the solution for you-you can trade it in to us.
Before you schedule a professional appraisal, learn more about our trade-in program and the perks of trading in your vehicle. When you're ready to trade it in, visit our dealership near Lubbock, Amarillo, and Midland, TX.
Why Trade In Your Car?
---
When you're ready to say goodbye to your current model and hello to a shiny new Cadillac, you have the choice of trading it in to a dealership or selling it privately. While you're welcome to select either option, here are a few reasons trading it in might be your better choice:
Money can go toward a down payment-If you're trying to save money on your next vehicle purchase, the value you receive from a trade-in can go towards your final deal.
Money can go toward a higher trim model-If that higher trim Cadillac, with all the bells and whistles, has been calling your name, you can put your trade-in money towards the high-tech model of your dreams.
Resale responsibility rests with us-We know how busy life can get. We also know how time-consuming selling a car can be. To have more time on your hands, trade your car to us.
Easy trade-in process-With our KBB® Instant Cash Offer tool and a quick professional appraisal, you'll receive a fair and accurate trade-in value for your vehicle all year round.
Dissolve wait time between purchases-If you're considering trading in your vehicle, we'll value your vehicle as you finalize your financial plan or lease.
Have any questions about our trade-in program? Give us a call.
What Does the Appraiser Look For?
---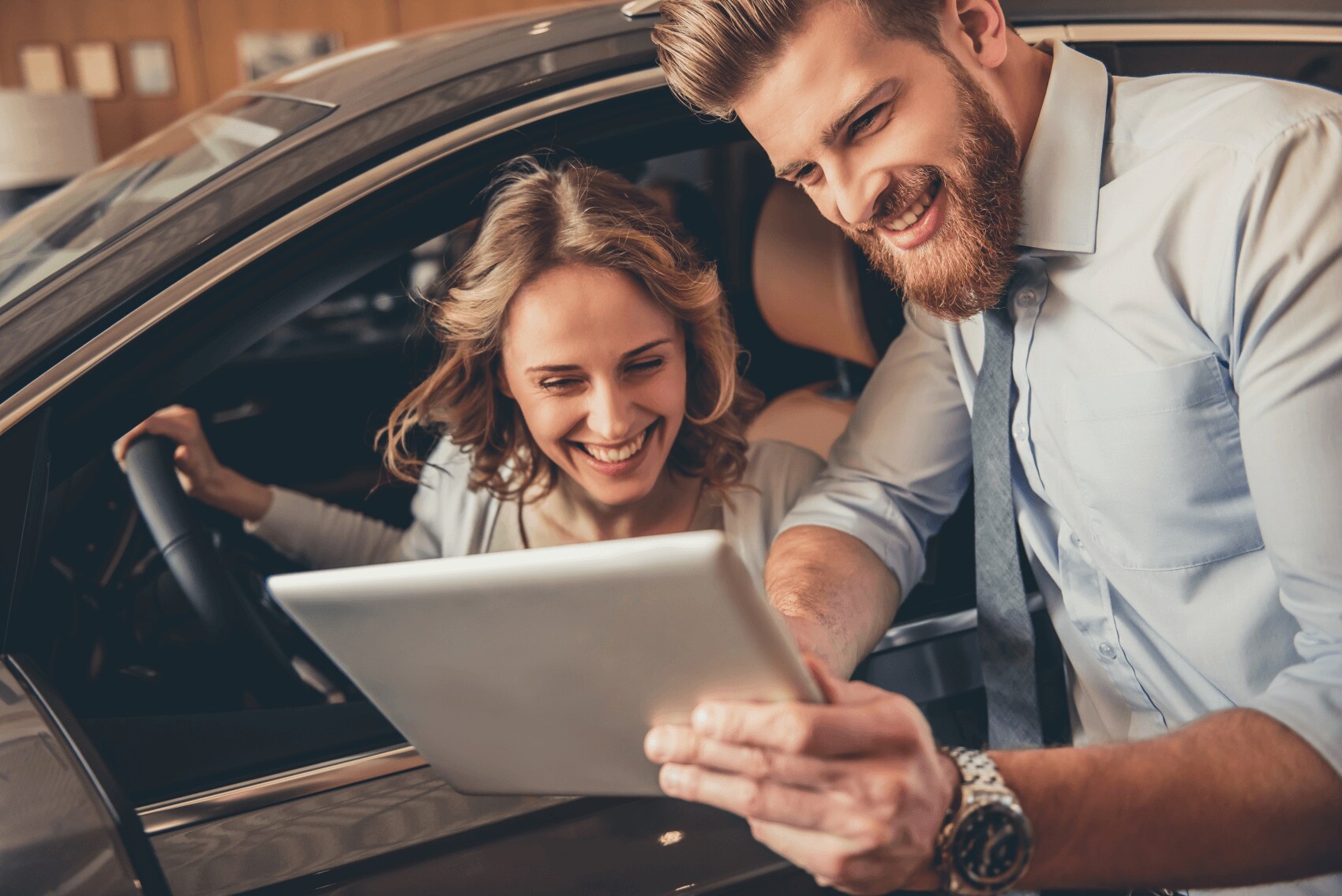 In order to determine the most accurate price possible, our professional appraiser will give your vehicle a thorough inspection. What are they looking for exactly? For starters, they're going to check to make sure your vehicle's exterior is pristine. This means no dents, dings, or paint scratches.
They'll also check the interior for any upholstery issues, technology function, and overall condition. Next, they'll pop open the hood to make sure all the fluids are good and the engine compartment looks clean and healthy.
Lastly, they'll take your vehicle for a spin to check out its performance, its handling, and the passive safety features.
How Do I Prepare My Vehicle for Trade In?
---
Let's face it-you've been driving your car for miles and miles. This gives it the character you've grown to love. To make sure it's ready for its next driver-and for all the new memories it's about to make-be sure you do the following:
Clean out your stash of fast-food napkins
Check for spare change in the seats
Look for any missing toys under the seats
Clean out the crumbs from last weekend's trunk picnic
Grab your reusable bags from the trunk
Along with wiping down the interior and thoroughly cleaning the upholstery and the floor mats, you should wash your car at home or take it to your favorite car wash. Then, to make sure everything is good under the hood, bring your vehicle in to us for some general maintenance and a checkup.
Ready To Trade In Your Vehicle?
Saying goodbye to your trusty ride is hard. However, that new-car smell is waiting for you in your next Cadillac. Before you hop into your new car, trade in your vehicle at Cavender Cadillac of Lubbock, near Lubbock, Amarillo, and Midland, Texas, today.